Roll up, roll up, come gather around! This weeks Top 10 Tuesday is 'Dream Destinations' and to make it even better our good friend Keebs at Keebles World is joining us! You have to go and check out her blog as I am sure there will be some great places on her list and don't forget Tiffany from Tiffstitches who is my listing partner in crime :)
You can join in any time too just let me know in the comments and I will add your link so that people can find you - All links are on the left-hand side above the upcoming Top 10 schedule.
OK, so are you ready? I said ARE YOU READY? I do apologise, the Foo Fighters were performing this weekend at an open air venue in my town and I could hear them from my garden so I am still a bit rock.
Once again I have gone off track so lets start this list!
When I think of dream destinations, I tend to think of places that I have always wanted to go to, so I guess that is a very selfish view as there are many great places out there and plenty I am sure I would love.
1. China
But it has been a lifelong dream of mine to go to China, I have longed to walk part if not all of the wall, and I have dreams of travelling there by train from London-Paris-Moscow-China and yes I will hold my hands up and say that I have probably romanticised the trip somewhat. I love Chinese food! I love Chinese design and I love the history of the country and its culture. It is a big country so I am sure there would be plenty to explore.
2. South Africa
My great great grandfather was South African and in the 1870s he came to England, in the 1880s he met my great great grandmother (a policemans daughter) and they married. It was most likely a difficult time for them and her father did disown her and want nothing to do with her.
My great great grandfather though was from Cape Town and I would love to go there and to just imagine what life would have been like for him before he came here.
I don't have a picture of him but here is a photo of my great grandmother...
She herself has an interesting story and I hope one day to base a novel on my families past but like I said, I would like to go there. I also have friends a couple of hours away from Cape Town who I haven't seen for ...nine years?...is that even possible?? Oh my!
3. Samoa
I am going with Samoa but any island in or around those parts, with crystal clear waters and white sandy beaches...I can feel the sun warming my skin now! Its a recluses idyll and probably not an expected choice for me.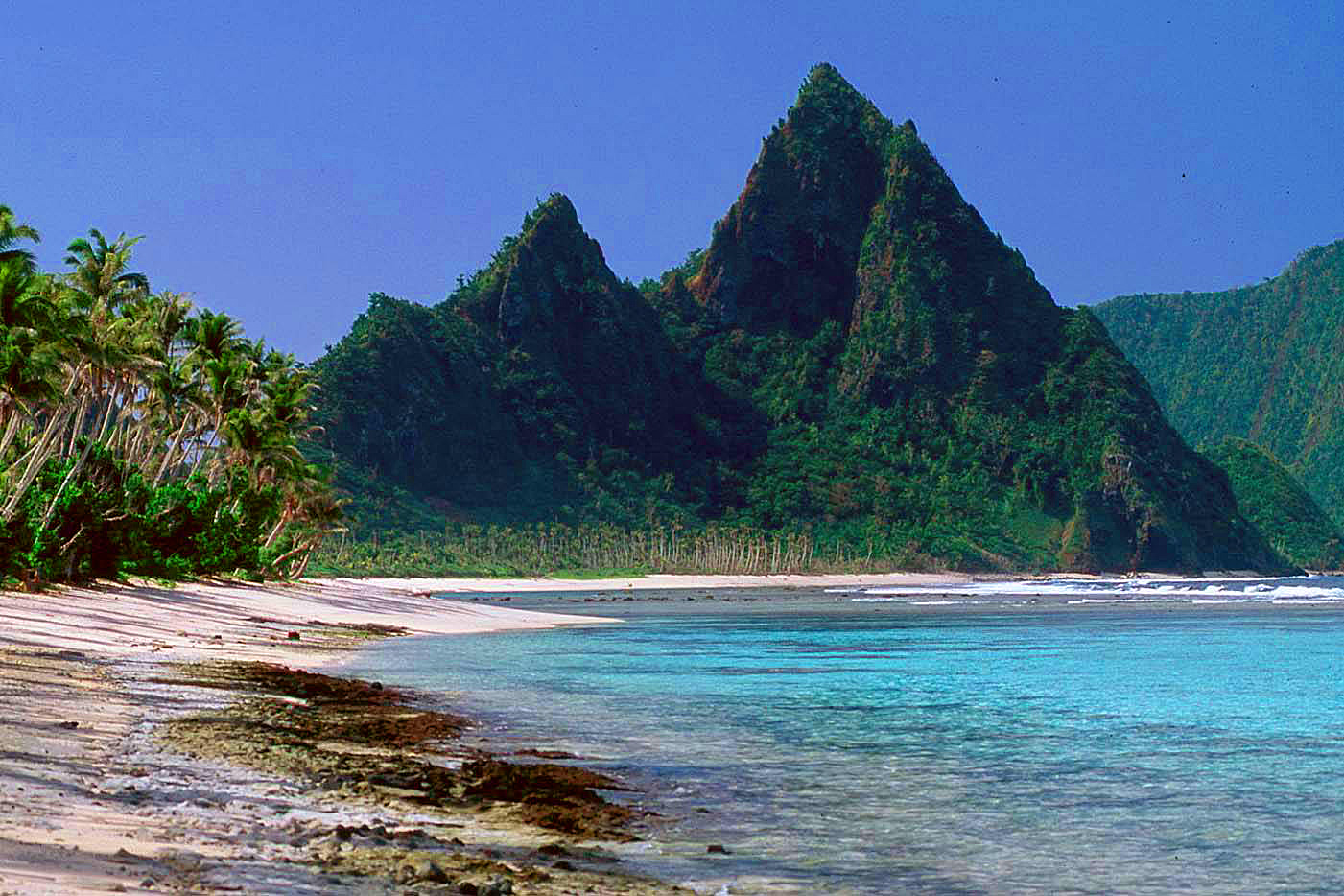 I mean c'mon! look at it! **sigh**
4. Vienna
I have been here, for a day, and it was wonderful and ever since that day I have longed to return! Weirdly I never thought to do that on my most recent trip....but maybe next time...or the time after...or soon!
Oh! Should I tell you something more travelly about the place....its monuments and historical buildings are pretty huge (but maybe not by american standards) and its just lovely, it gives of such a friendly aura...anyway....have a look...
5.Seattle (and nearby Portland)
I decided a few years ago that I would like to go to Seattle, so I ummed and ahhed and ahhed and ummed and was going to book when I ended up booking New York instead because I wass going to go with a friend who later couldnt come and so I could have gone there but I didnt because well....start this sentence again!
Then last year I booked Seattle...and the was struck with my illness (RA) and was too unwell to be able to go and ended up changing my plans and poor Keebs had me at her house for an extra TWO WEEKS! The woman is a saint. It is hard to believe that its been almost a year though.
Anyway, it started off that i just wanted to go there and to also visit Portland because a lot of books I have read are set in Portland and you know, it appealed. But since it has been cancelled twice now I do feel like I NEED to go there. Some people might think its fate telling me not to go there, but I am a stubborn old mule who doesnt like to be told what to do, not even by fate! Hehehehe and so it remains on the list. If I get anywhere near Seattle in the future I will go there if only fleetingly.
6. Alaska
I am drawn to Alaska because...when I was younger I always fancied that I would love it there, all that nature and solitude, how majestic? I may not have done my research back then and in all honesty I haven't now either but I would still like to visit there. Maybe take a short cruise from Vancouver? Which is pretty close to Seattle! lol
7. Canada
Vancouver maybe? or Toronto? or Prince Edward Island? I am always amazed at how large Canada is (even though great swathes are uninhabited) but I hear only great thinks about the friendliness of Canadians. This is another destination where I would be tempted to jump on a train, what is it with me and trains, and travel from Toronto to Vancouver.
8. Edinburgh
Another place that I have visited but have long wanted to return to is edinburgh. I really have zero excuse for not going except last August I was due to go and my illness made me cancel that trip too - boo hoo! I went when I was in my teens and that single long weekend visit made such an impact that its held so fondly in my heart and I will get up there. Probably not this year but next year for sure...probably...maybe..definitely if Keebs comes over!
9. Borneo
You read that correctly, Borneo. I want to go here because I like the sound of the countrys name...for some people that might not be reason enough but for this crazy lady it is more than enough of a reason. Here's another....
and another...
and one more....
The tenth and final dream destination is proving to be elusive...can it be a Wild Card? i might pinch a locale from Tiffany or Keebs! lol
Well, thank you for stopping by and please tell me of all the wondrous places you would love to visit one day.