I love gadgets! Whether they are technology based or user specific and so I had a look at what was out there for the stitchers amongst us...and here are my top ten stitchy gadgets that I found on Etsy (that I want or use). I chose Etsy as it is 10 this year! and 10 is the number. [Click on the image to take you to the Etsy shop]
1. Laying tool
Now I looked this up on YouTube, and watched some stitchers using this technique, and I like it. However, tested it out to see what the difference was and if you take your time anyway you don't really need a laying tool, this said I could see how it could easily fit into a rhythm and I quite liked that idea. So I had a browse at what style of laying tools there were - when i tested the technique I just used a needle.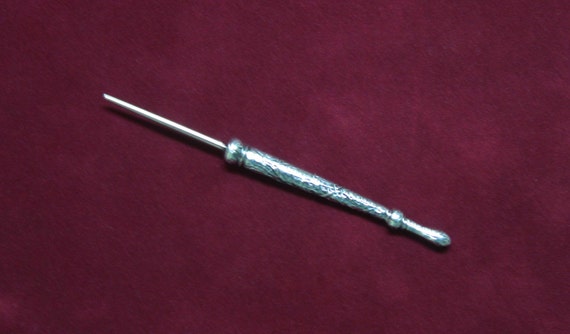 I like the simplicity of this pewter one and it feels very arts and crafty in style too,
2. Erasable highlighter
I am not sure if this is on Etsy as well...its not homemade....but I like the idea of being able to erase highlighter! Of course someone as precise and accurate as me wouldn't make any mistakes colouring in the wrong squares but....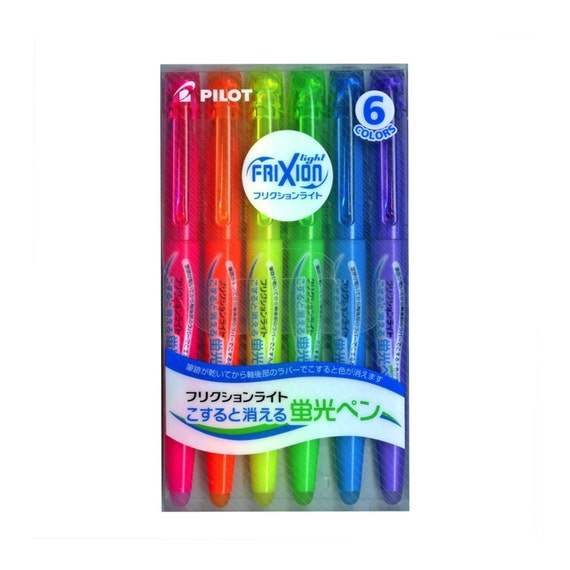 Apparently they are homemade?? Hmm. Some artistic license.
3.A needle magnet
These come in so many varieties! And I like the idea but apparently they can be easy to misplace.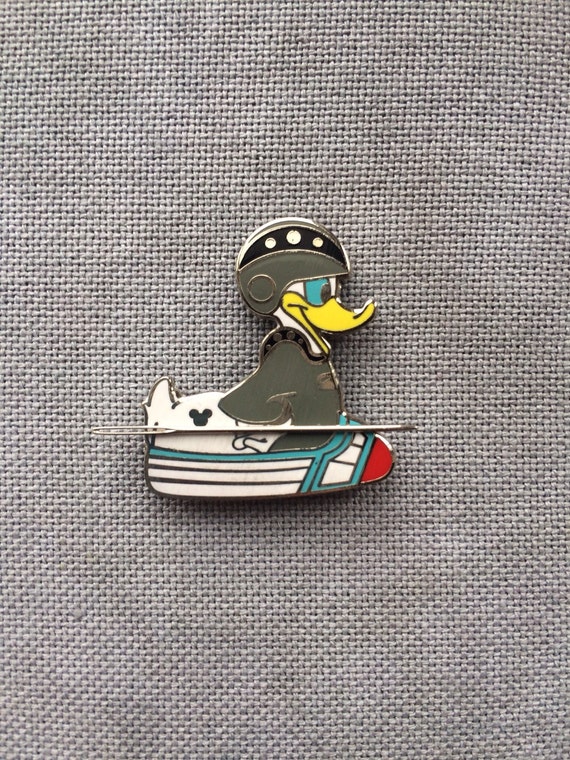 I saw this one and it reminded me of Keebs zooming along with her stitching and I really love the vintage feel to it.
4. Needle keeper
By this I mean a place you keep your needles, some of you may have stitched your own needle case or had one stitched for you, but I saw a really nice (possibly pewter again) one for keeping needles in. I couldnt find that but I like this one too and it looks quite tactile.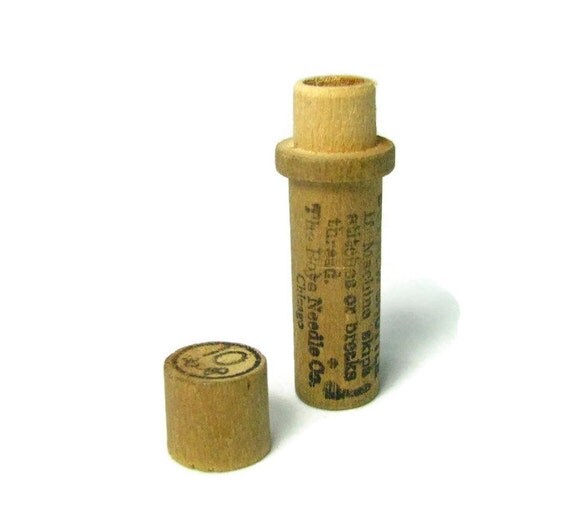 5. Thread cutter
I don't have one of these but I would like one that i could hang around my neck, mainly because I lose my scissors, in a single night I can get through three pairs, and slowly find them again over the following few days.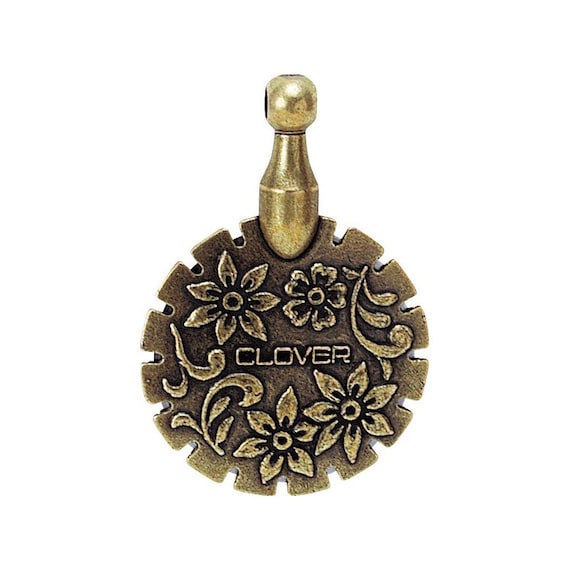 Just something simple like this will do me.
6. Scissors fob
As mentioned above I misplace scissors all the time, and i was wondering if they had a lovely fob on them they might be easier to see.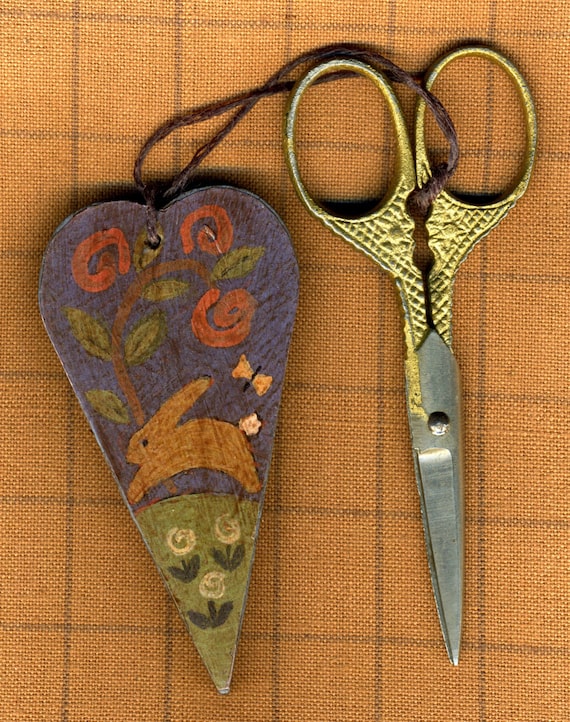 I saw lots of lovely beaded ones, but the arts and crafts style, and the colours appealed to me with this one. As well as it being wooden, even if it is a bit large, but surely even I couldnt lose my scissors with this????
7. Armchair organiser
I sometimes see people with the needle minders on their stitching, but also sometimes see in YouTube videos etc. that people have all manner of magnets on their frame to hold all there stuff. I like simplicity and would probably only use one for a needle but I would like a place to keep all the other bits and bobs....like the highlighter! and the scissors and oh other stuff...lol!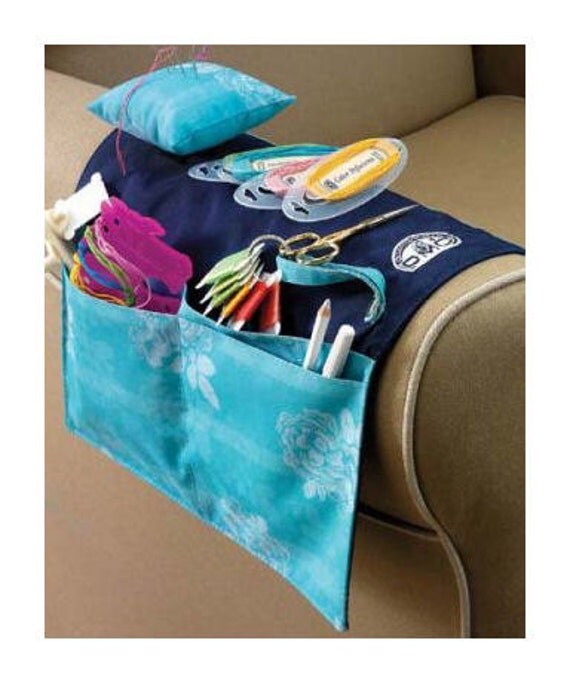 This is the DMC one that I saw before and sadly there arent that many 'homemade' ones on Etsy but I will keep my eyes open for one.
8. Q-snap cover
I once won a giveaway and one of the prizes was a Q-snap cover and i meant that I needed to have a q-snap. I don't mind q-snaps but I am quite old fashioned and like a embroidery hoop...do they have embroidery hoop covers?
Apparently not! I must be the only person who would be interested in having one :( Ah well! Here is a q-snap cover...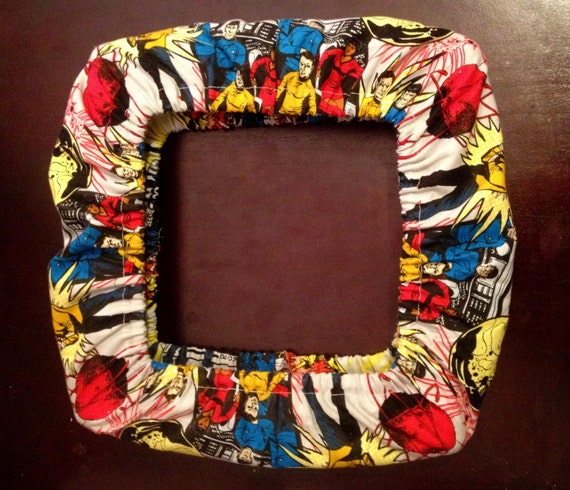 I chose this one because of the funky star trek fabric.
9. Project bag
There was a magazine that I used to get and it would sometimes have a free gift and this would be supposedly for your makeup - but it was an A4 sized pouch and a smaller pouch to match and they were waterproof too. These were ideal for projects on the go as the fabric and pattern would fit in the larger pouch and the scissors and current thread in the smaller pouch and they also had a chain to connect them together if you so desired. Ideal! But they no longer do that and I am searching for a similar replacement or better still a project bag, the requirements are....not too big, not too small, must be waterproof, must be pretty or funky and must be reasonably priced....is that too much to ask?? Could well be....anyhoo..I checked Etsy for project bags and this was the best of what they had...
thats right I couldnt find anything....:(
10. This spot is dedicated to the gadget you want? What is missing from your stitchy stash?