Hello
When I came up with this idea I thought it might be quite tricky, but after a lengthy five minutes of mentally going through my WIPs I realised I have five travel themed WIPs!
Then another five minutes spent thinking about my stash and I realised I had about three in my stash and a further five minutes led me to realise I have a lot more on my wishlist, so how best to cover this?
In the end, I have gone for designers/companies etc.....so without waffling on much more...
Chatelaines
....oh these are truly things of beauty and one day I will do one, but I definitely would need a scroll frame in order to do so and I would need a really good goal to motivate me, thinking about it though the end result is pretty motivating..here are a few..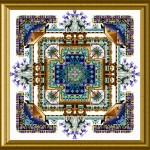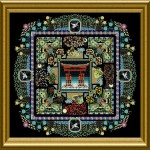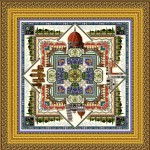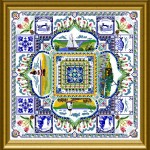 Aren't they beautiful? Google them and you will see some close ups of finished stitched versions, they contain cross stitch and specialty stitches and beading.
In true Kate fashion the next choice is the polar opposite of the above, and my choice is the stitched versions of
Vintage Travel Posters
...such as these..(the link is to a site of all things vintage travel)...
Country Cottage Needleworks has a series, currently London, Paris, Rome and ...erm..hmmmm?
I have three of these to stitch, but not Rome as I have decided to only do those that are places I have visited, what is that fourth one called? ......New York! doh!
I have started this one and I shall post an update soon when I stitch a little more than a bike...hehehe.
I also like the idea of stitching a map, but finding one that I like is proving more difficult than you would think, and I prefer simple to too much fuss...something like this...but not this...but like this...hehhe
And finally, I do like the underground maps - the London underground but also the new york metro and all and every train map that is made of those multicoloured lines. As a traveller, I spend a lot of time on holiday looking at these. Again, finding something just right isnt so easy but these are pretty good..
What would you choose? Do you have any travel or country specific charts in your stash?