Ok...ok...so I am now being creative but its owned by Disney now so...yeah...I am including it!
I went to see the latest Star Wars offering at the cinema and both my niece (9) and myself decided that Kylo Ren didnt look good mask on or off...hehhe...and he is a rather petulant child...my niece however sobbed her little heart out when Han croaked it.
It was interesting and I did enjoy it but yes, it was very much like watching the original again story wise and lined up the next episode to be much like episode V.
For those who are wondering what the Kylo Ren I am talking about...
This is the son of Han and Leia and the nephew of Luke...the actor portraying him is Adam Driver, who I have seen in Girls which is quite distracting as he was an annoying poop head in that too!
There is so much merchandise and hype around Star Wars even when the film is not so great, but I tried to find some crafts....
Oh My! These are adorable...
What else...what else....oooh! a light saber....:D
And finally......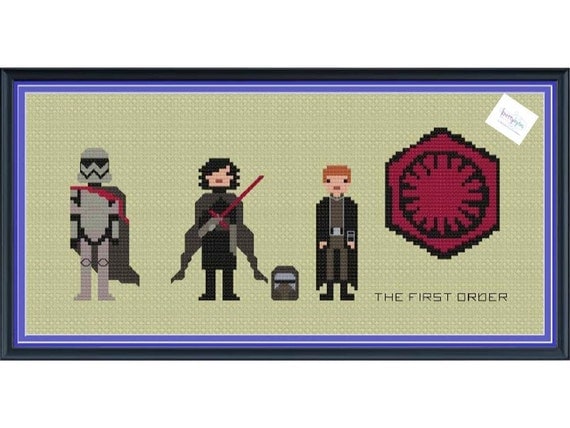 So...why are you still reading this?? Go make something! lol As for me...I am going to go make a mess.